NewAlliance Foundation's Technology Initiative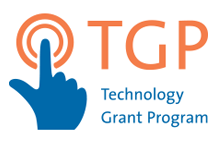 NewAlliance Foundation announced a new Technology Grant Program for the 2015 calendar year, in an effort to address hard-to-fund technology needs in the non-profit community.
Designed to support organizations with limited capacity to upgrade, maintain or expand technology needs, NewAlliance Foundation recognized the challenge organizations face to keep technology current, which is vital to their ability to carry out their missions with efficiency and competence.
Over 50 proposals were received for our April 10, 2015 deadline and ten lucky winners were selected by a team of IT professionals. Grant awards were competitive and ranged from $2,500 to $10,000.
The following organizations submitted winning proposals:
1) Architecture Resource Center, New Haven ($2,500)
ARC purchased new hardware and software to support program delivery in the classroom, the creation of video lessons, document in-class activities, enhance teacher education, and allow ARC to create and deliver presentations for professional design education organizations and K-16 educational communities.
2) Boys and Girls Club of New Haven, New Haven($10,000)
Funds allowed for the purchase of hardware to upgrade the Club's existing computer lab, and create a state-of-the art "Center for Innovation" with a focus on Science, Technology, Engineering and Math.
3) Charter Oak Cultural Center, Hartford ($7,500)
Funds were used for a new server to allow Charter Oak Cultural Center to better plan and administer all programs, including effectively disseminating and sharing information among staff, especially when events and classes take place offsite.
4) Domus Kids, New Haven($10,000)
Domus Academy purchased 12 new computers for the school lab.
5) Literacy Volunteers, New Haven($2,500)
Literacy Volunteers aquired its first donor data base management system, which will   streamline the management of volunteers, members, donors, sponsors, campaigns, and all stakeholders.
6) New Haven Chorale, New Haven ($2,500)
Funds purchased a laptop computer and printer/scanner, the first to be owned by the Chorale.
7) Performing Arts of Northeast CT, Putnam($2,500)
Funds purchased a dedicated laptop for the treasurer and upgraded Giftworks software, used to track donors, print donor reports, and integrate e-communications.
8) Site Projects, New Haven($5,000)
Funds are supporting the development of a new, user-friendly, and more effective website for the organization.
9) Squash Haven, New Haven($2,500)
Squash Haven purchased 10 desktop computers to incorporate technology into their enrichment curriculum and guarantee that each student in the program has access to a computer every day.
10) United Way of Meriden & Wallingford, Meriden($5,000)
Funds were used to upgrade hardware, software and a network that supports the work of the agency.
Congratulations to the winning organizations! Keep your eyes on the NewAlliance Foundation website to hear when this program will be offered again.